Dentons China opens its doors in Sanya
2020-11-24
Further expanding the reach of the largest global law firm in China and the world's largest law firm

In 2020, Dentons has announced 24 new offices

November 24, 2020—Dentons China has opened a new office in Sanya, in China's Hainan province, as part of its strategy to scale the firm in the markets that its clients have identified as priorities. In 2020, Dentons has announced 24 new offices around the world in an environment where other law firms are standing still, contracting or withdrawing from key markets.
Clients are confronted with constant, accelerated change and want to work with a law firm that has the experience and confidence to help them not only navigate the New Dynamic but to help them emerge stronger. Dentons China is the largest global law firm in China, uniquely positioned to meet the needs of local and international clients in 48 locations across the region and 190 locations across 77 countries around the world.
Sanya is a strategically important location due to its proximity to the Hainan free trade port, creating cross-border opportunities into South-East Asia and beyond for Chinese clients looking to do business abroad as well as providing opportunities for international clients seeking to do business in China.
Dentons China's new office will focus on advising businesses on government, corporate, free trade ports, construction projects and real estate, bankruptcy and insolvency, dispute resolution for major projects, civil and commercial litigation and arbitration, enforcement and execution objection handling, as well as criminal proceedings.
"Our new office in Sanya will be uniquely positioned to connect clients to inbound and outbound business opportunities, as well as be a center for innovation in the China region," said Jiangtao Ma, Chief Executive Officer of Dentons China. "It will also serve as a base for piloting new training programs and innovative initiatives as we continue to advance our mission to always be the law firm of the future."
To celebrate the launch of the Sanya office, Dentons China will hold an International Forum at the Convention Center of Mangrove Tree Resort in Sanya. The event will include more than 300 guests, including leaders of the relevant ministries and commissions, international investment promotion agencies, experts in planning and policy formation of domestic and overseas industrial parks, and free trade zone and port industry associations. Attending experts and scholars will exchange views on best practices for overseas industrial parks and the participation of large enterprise in the Belt and Road Initiative in order to build consensus in the new era of globalization and to promote China's sustainable development. Dentons China will also provide guidance to participants on the Guidelines for the Compliance Management of the Development and Operation of Overseas Industrial Parks, ISO 31022, and the rules and regulations for pilot free trade zones and ports.
We are pleased to serve clients in the following offices: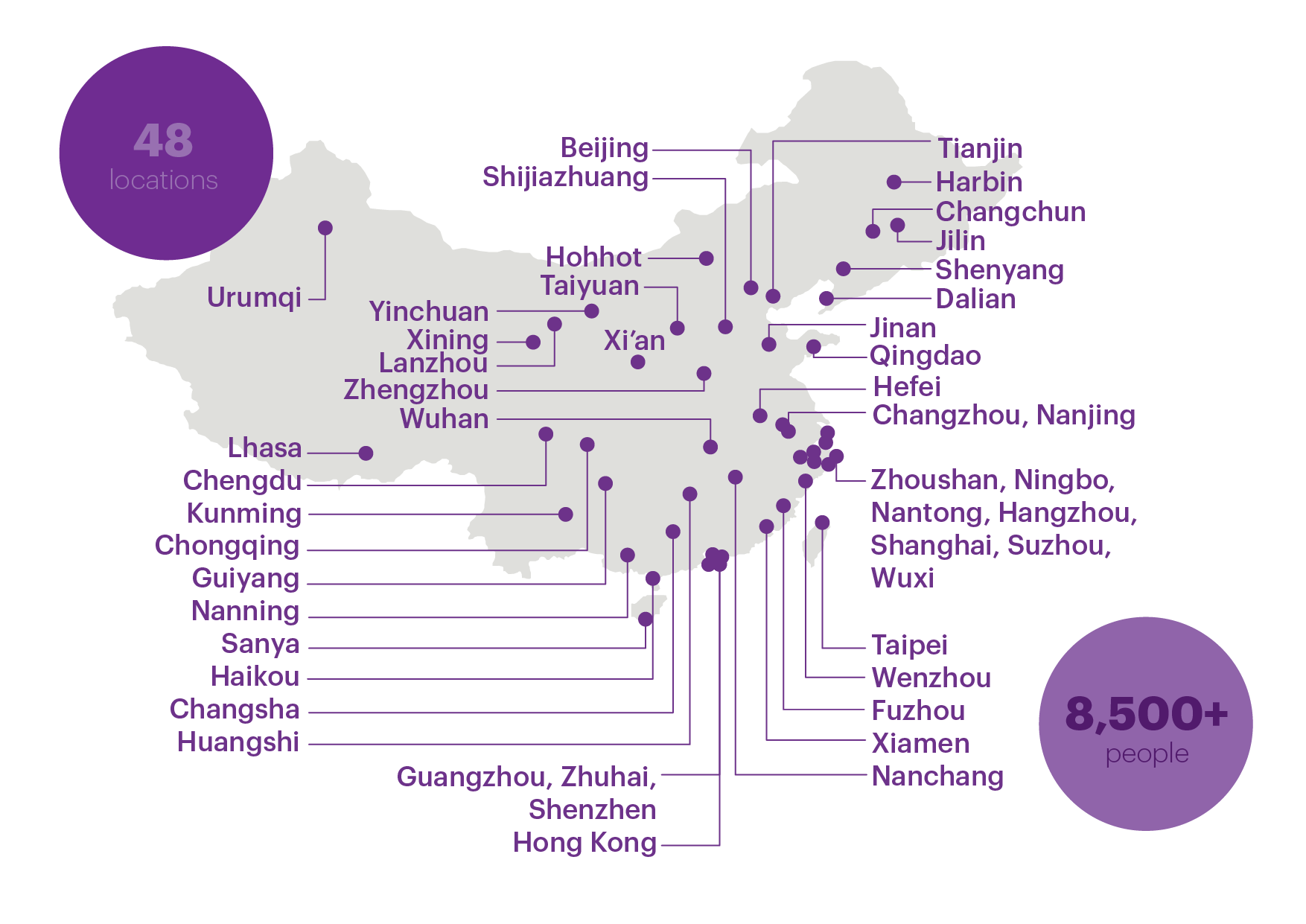 In 2020 to date, Dentons has announced 24 offices. Dentons' partners approved a combination with leading Tanzanian law firm, East African Law Chambers (EALC) as part of its strategy to become the leading Pan-African law firm owned and controlled by Africans. In addition, Dentons has launched eight combinations:
• Dentons Bingham Greenebaum and Dentons Cohen & Grigsby, the inaugural member firms with Dentons US as part of Project Golden Spike;
• Dentons Kensington Swan in New Zealand;
• Dentons Lee in South Korea;
• Dentons Jiménez de Aréchaga in Uruguay;
• Dentons Rattagan Macchiavello Arocena in Argentina;
• Dentons LEAD in Angola; and
• Dentons Durham Jones Pinegar in the US- - as part of Project Golden Spike.
Dentons has also opened offices in the British Virgin Islands, St. Lucia, Ireland and Colombia.
ENDS
For further information, please contact:
Michelle Wang, Marketing and Business Development Director
Beijing, China
Tel. +86 (010) 5793 1242
michelle.wang@dentons.cn